Strong and effective health systems are the bedrock of resilient, vibrant communities. With these systems in place, our education, relationships, economies and productivity thrive.
Today, 400 million people do not have access to primary health care 1World Health Organization. That's more people than the entire population of the United States and double the size of the Middle East. That's 400 million people without a nurse to vaccinate their children, or a midwife to guide them through pregnancy, or a mental health counselor to treat trauma.
How do we change this? As the Johnson & Johnson Corporate Citizenship Trust* (Trust), we contribute by supporting and championing people on the front lines who are at the heart of delivering care. We act as a partner and conduit to break down the barriers that prevent care providers from learning, innovating and leading. We use the full breadth of Johnson & Johnson resources—people, products, partnerships and proven intervention models—to support them in reaching more people with quality health care.
Equipped with the skills and tools to maximize and reimagine how they deliver health care, people on the front lines of care are empowered to change the trajectory of health.
*The Johnson & Johnson Corporate Citizenship Trust is responsible for managing and implementing the Johnson & Johnson Global Community Impact strategy in Europe, the Middle East, and Africa.
2017 Impact
Numbers From the Front Lines of Care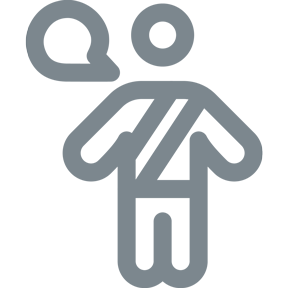 8,180
Health workers empowered with new skills and knowledge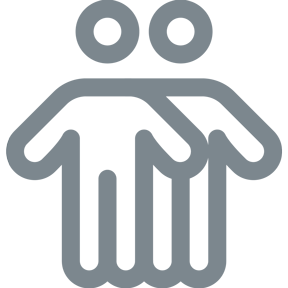 640,000+
People reached through our programs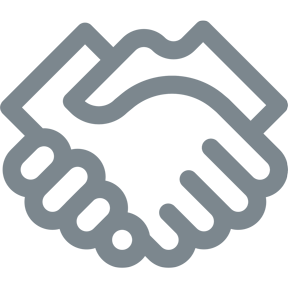 10,000+
In-kind donated hours achieved through our Secondment Program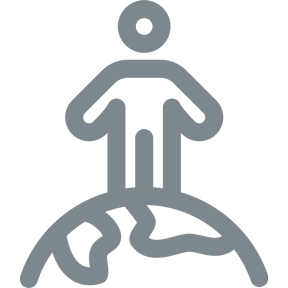 41
Young leaders, including 8 scholars from outside of the company, built leadership skills at the One Young World Summit
Leadership and Innovation
Together with our partners, we enabled health providers to create more effective, efficient, and sustainable health care across Europe, the Middle East and Africa.
Health Where it's Needed Most
From children to refugees to senior citizens, we collaborated with our partners to ensure people on the front lines of care reach those who need their services the most.
Get our latest stories straight into your inbox.
Our Partners
Transforming Health Together
Our partnerships are integral to our holistic approach to strengthening and transforming health systems across Europe, the Middle East and Africa. Together, we explore and activate innovative long-term solutions that enable people on the front lines of care to significantly impact the health of their communities. Thank you to our network of 46* partners for joining us in our mission to profoundly change the trajectory of health for humanity. See a full list of our partners here.
*This excludes our Donor Advised Funding programs.
Looking Ahead
Leading Health Transformation Into 2018
Over the past year we've seen the health care landscape shift and evolve. Despite advancements in some areas, considerable health disparities persist across Europe, the Middle East and Africa (EMEA), both between and within nations.
As a part of one of the largest health care companies in the world, we believe we have a unique role to play in addressing these new and familiar challenges, particularly as we at the Trust are tasked with implementing the Johnson & Johnson Global Community Impact (GCI) strategy in EMEA. In 2018, we launched a new 2022 Strategic Framework that drives us to strengthen and transform health systems by supporting and championing the people on the front lines at the heart of delivering care.
In Africa and the Middle East, where essential primary care is largely lacking in underserved communities, we'll focus our efforts on strengthening primary care workers, such as nurses, midwives, doctors, community health workers and others who are the very foundation of any health care system. In Europe, where we see demographic changes, aging populations and the rise of chronic disease assert tremendous pressure on health systems, we'll focus our support on formal and informal care structures. By building capacity through leadership and innovation, we'll create a workforce that is ready and able to respond.
A robust, agile and resilient health workforce is essential to meeting our targets for the United Nations 2030 Sustainable Development Goals. Through our 2022 Strategic Framework, we are committed to building the partnerships and programs required to ensure the right health workers, with the right skills, are in the right place at the right time to get us there.
Transforming entire health systems is not an easy task. But with the support of our partners and our colleagues across Johnson & Johnson, we are confident that together we will lay the foundation for healthier communities for years to come.

Benjamin Davies, Executive Director
Johnson & Johnson Corporate Citizenship Trust
and Global Community Impact Lead, EMEA
Governance & Management
Download 2017 Financial Report